"What a delicious Job."

Branding the best italian trattoria in town.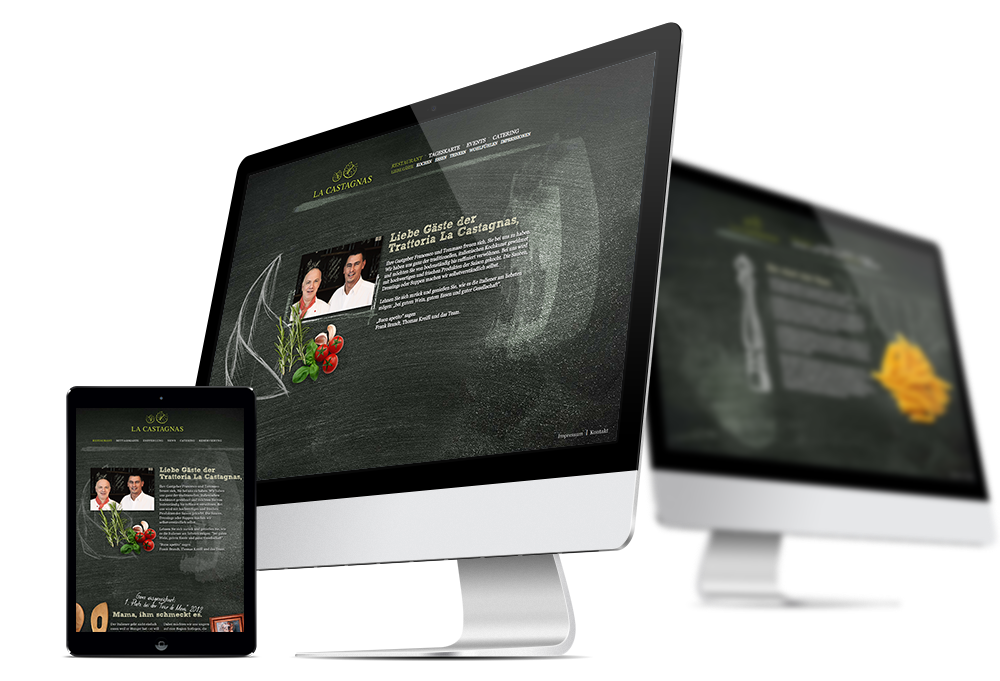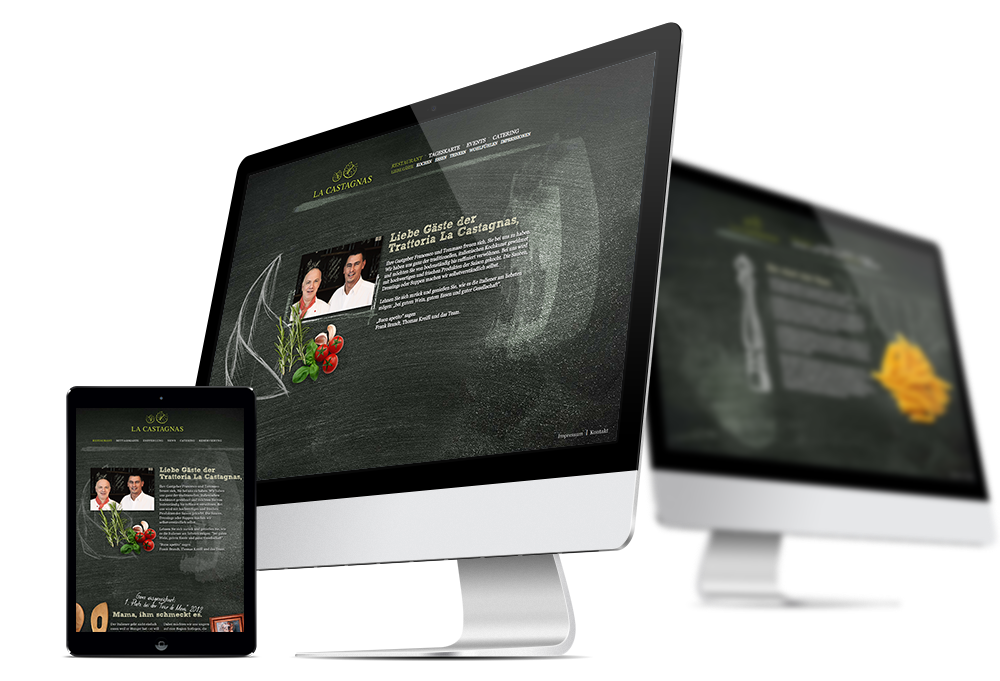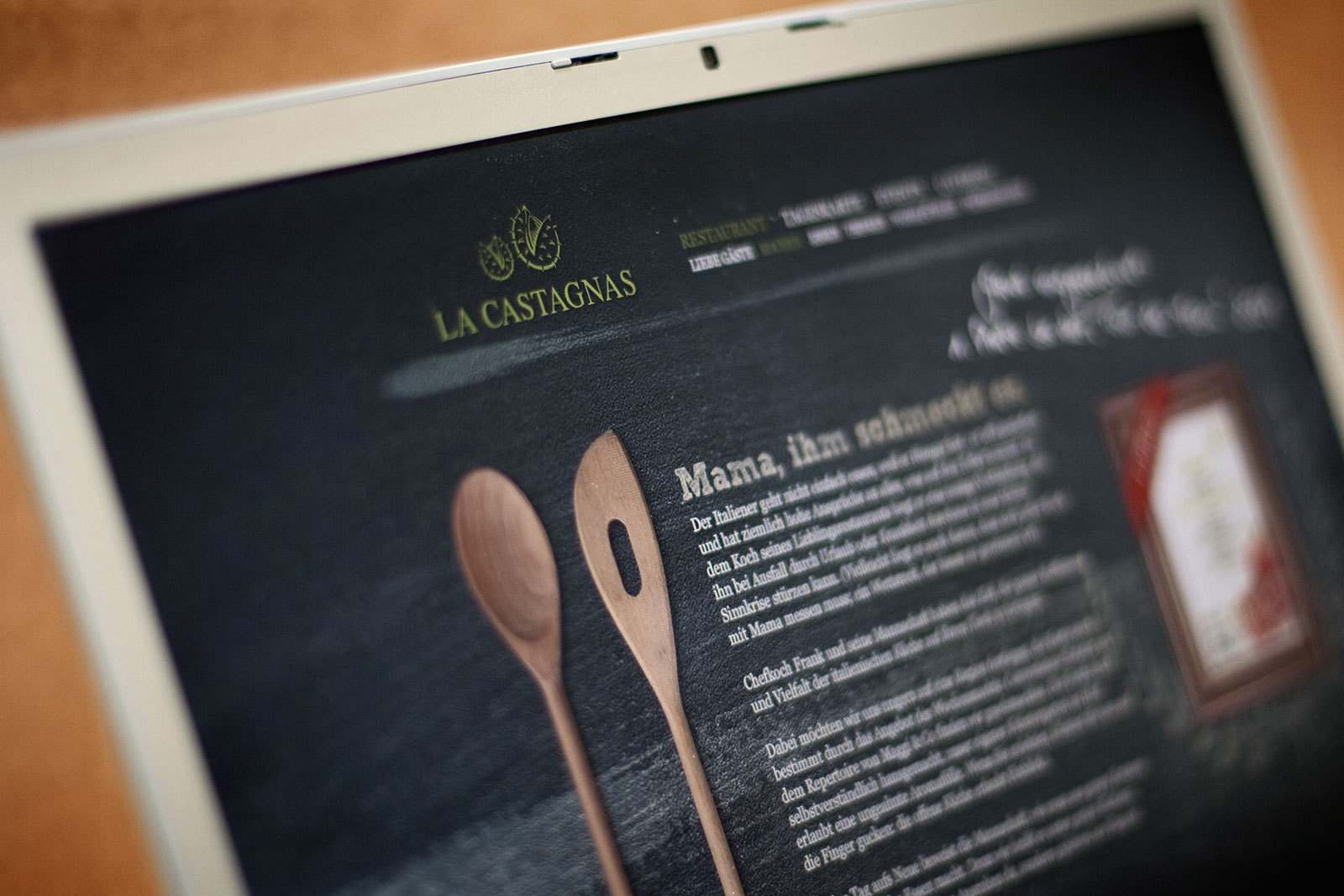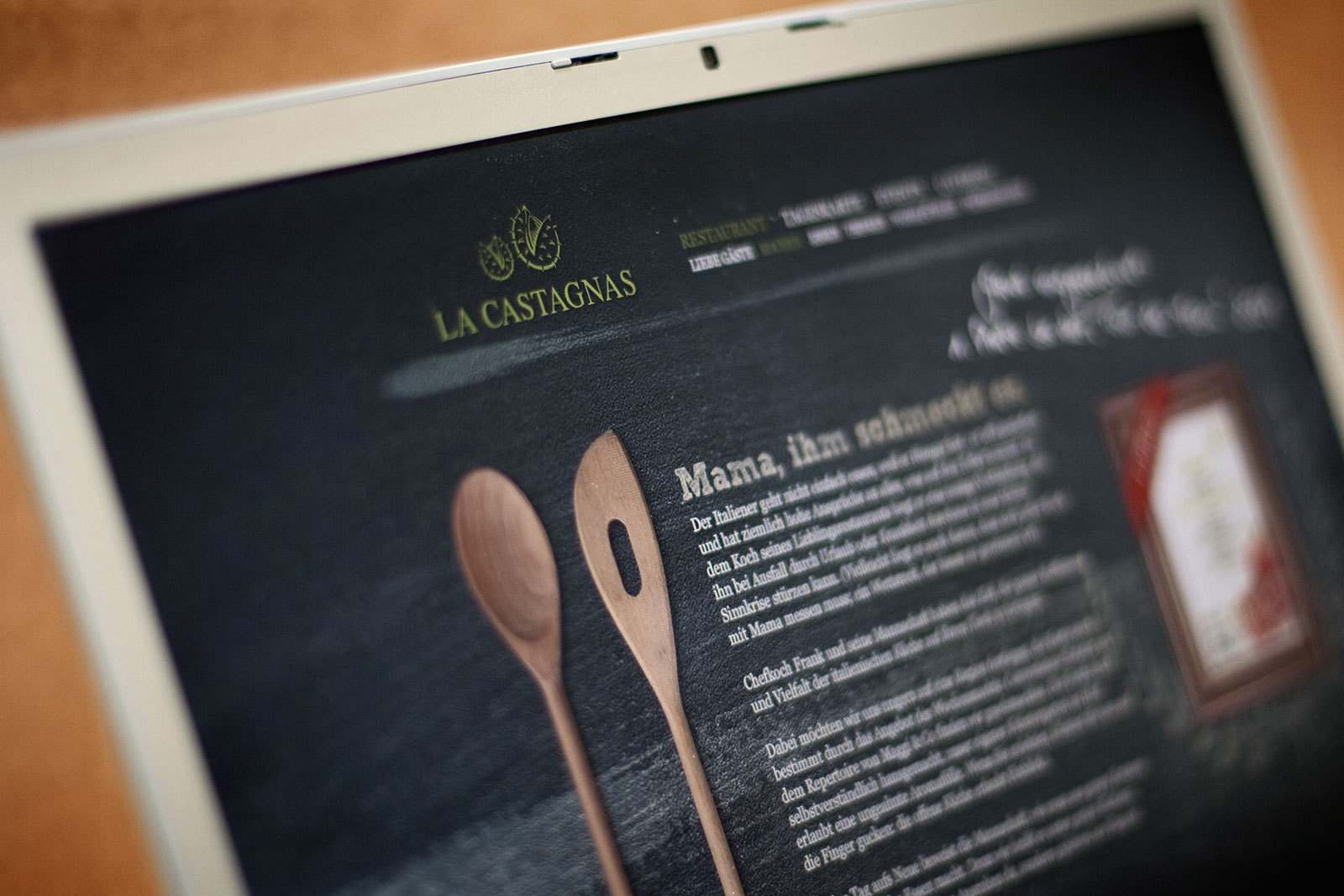 New design concept for the
high class Trattoria La Castagnas.
The mix of hand drawn illustrations, chalk effects and fresh food photography are the characteristic elements of the new design, to support it's classic italien atmosphere and causing the interest for a closer look. The idea of the logo icon was quit simple, it´s deduced from the restaurants name "La Castagnas" which means "The conker".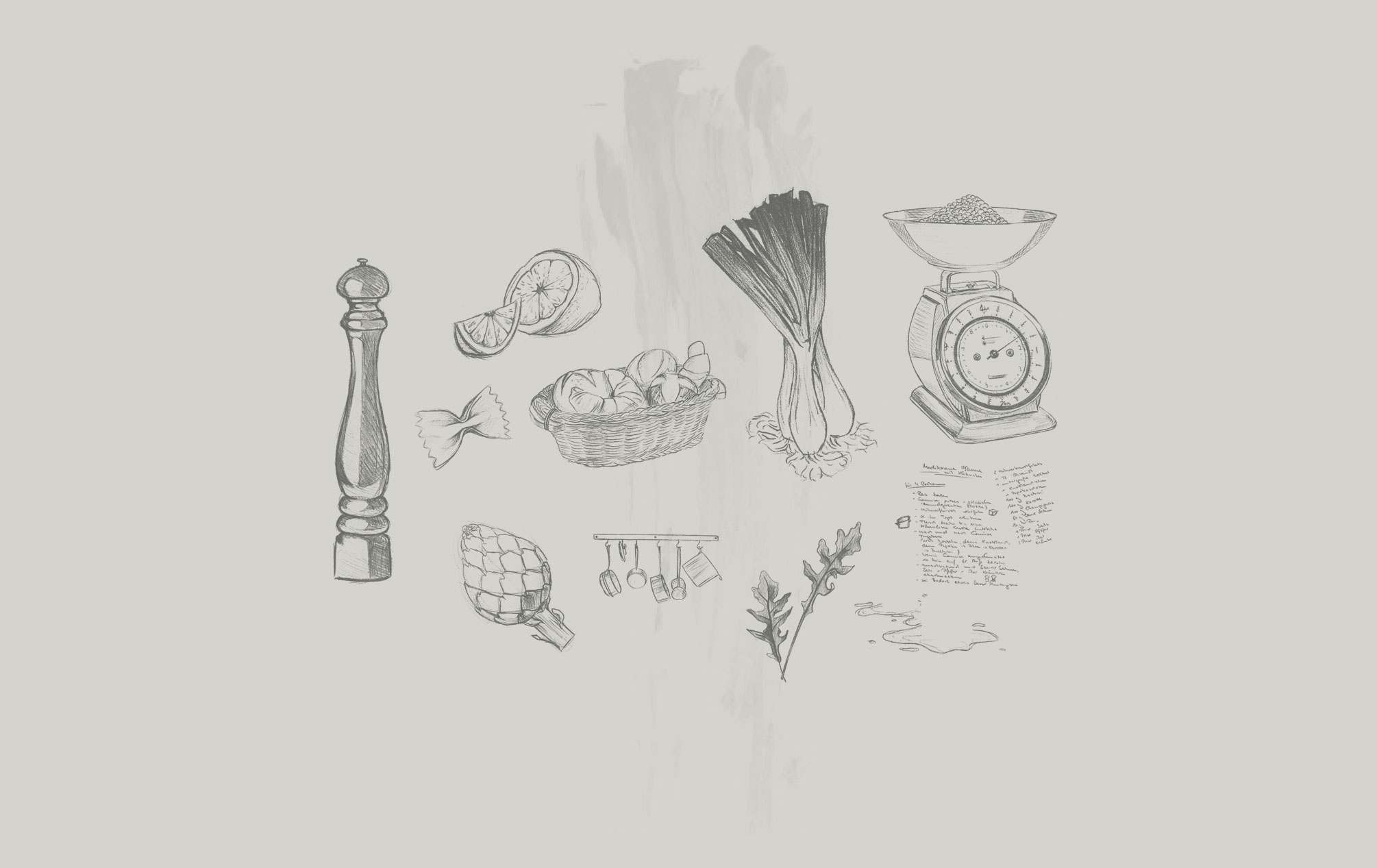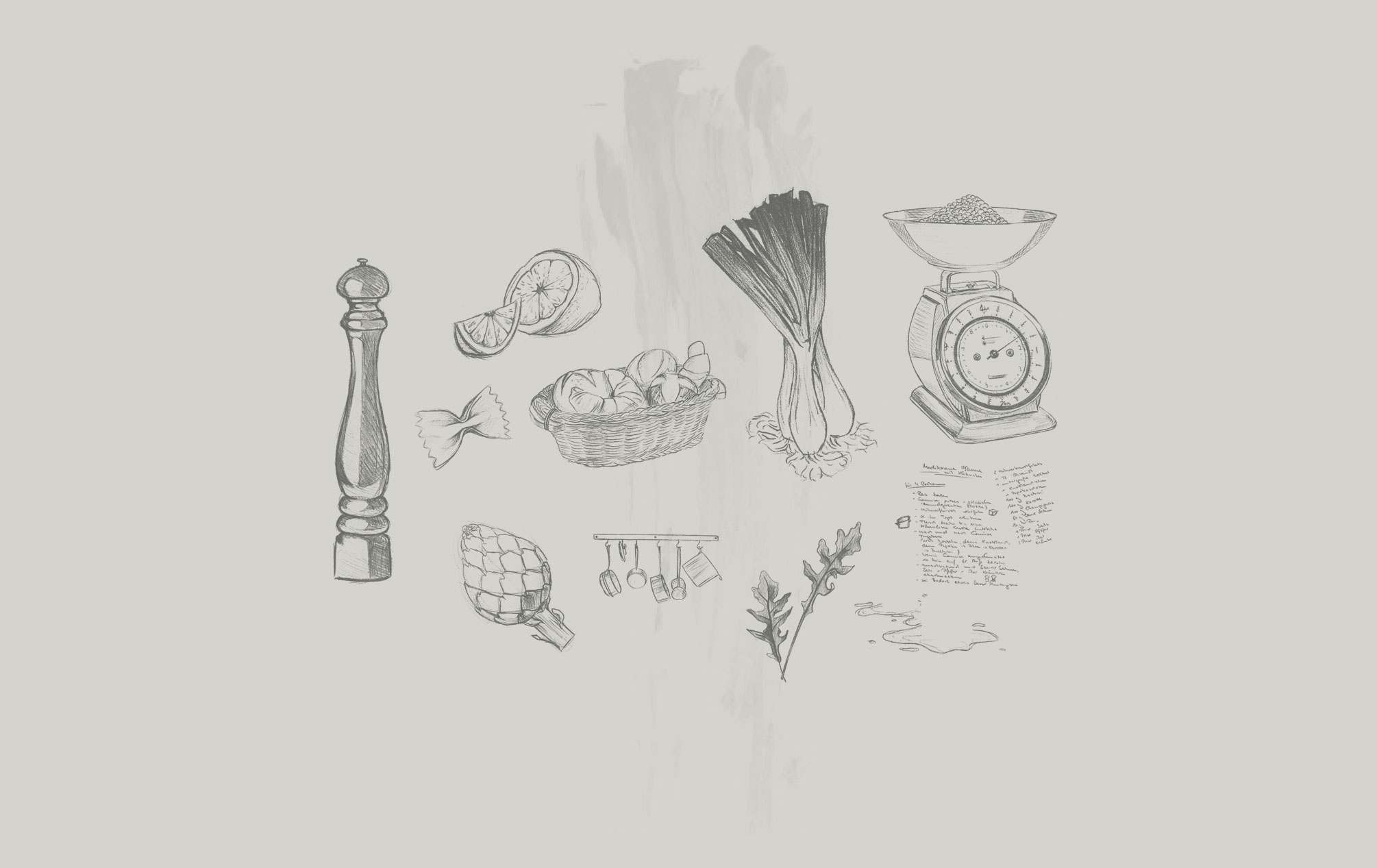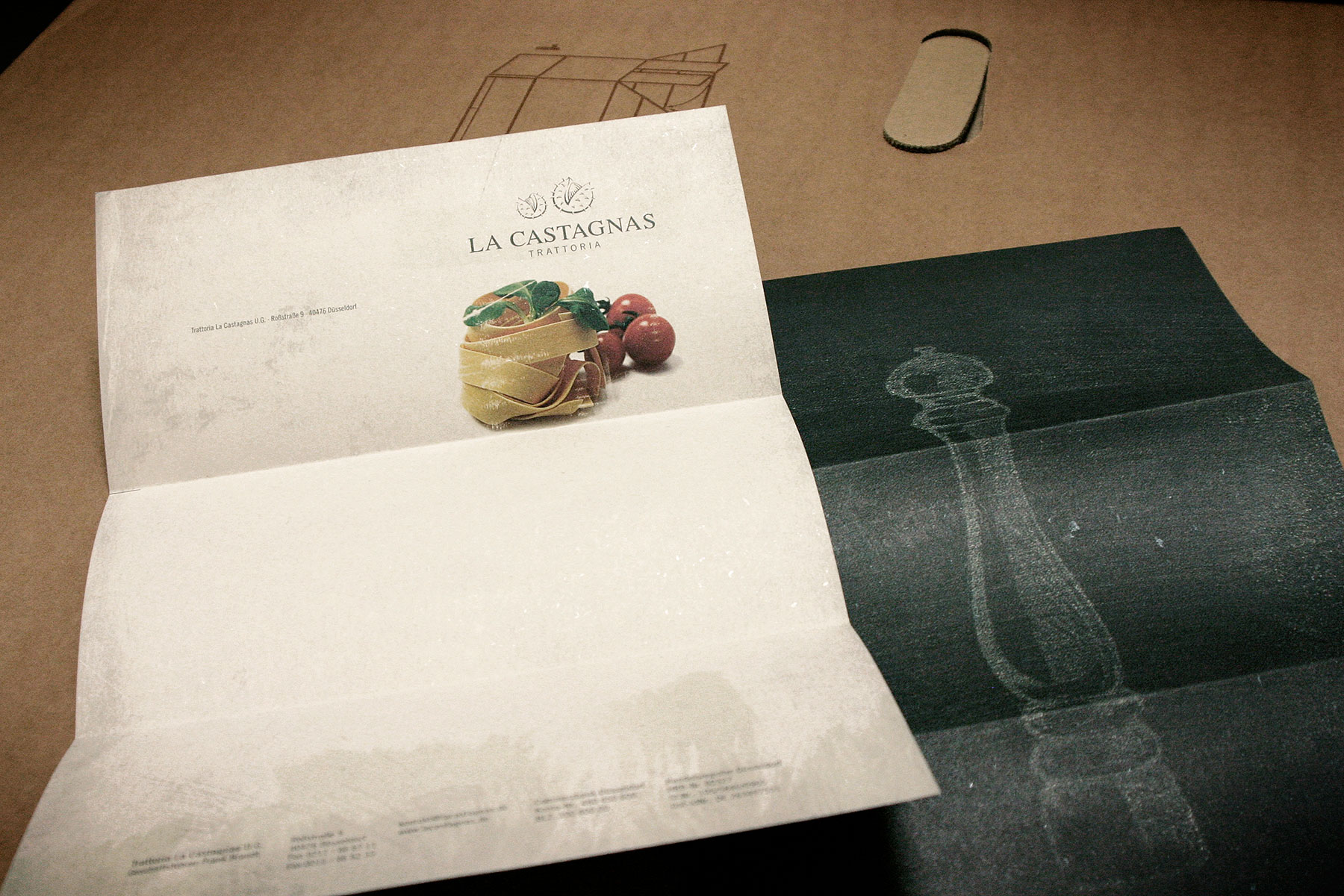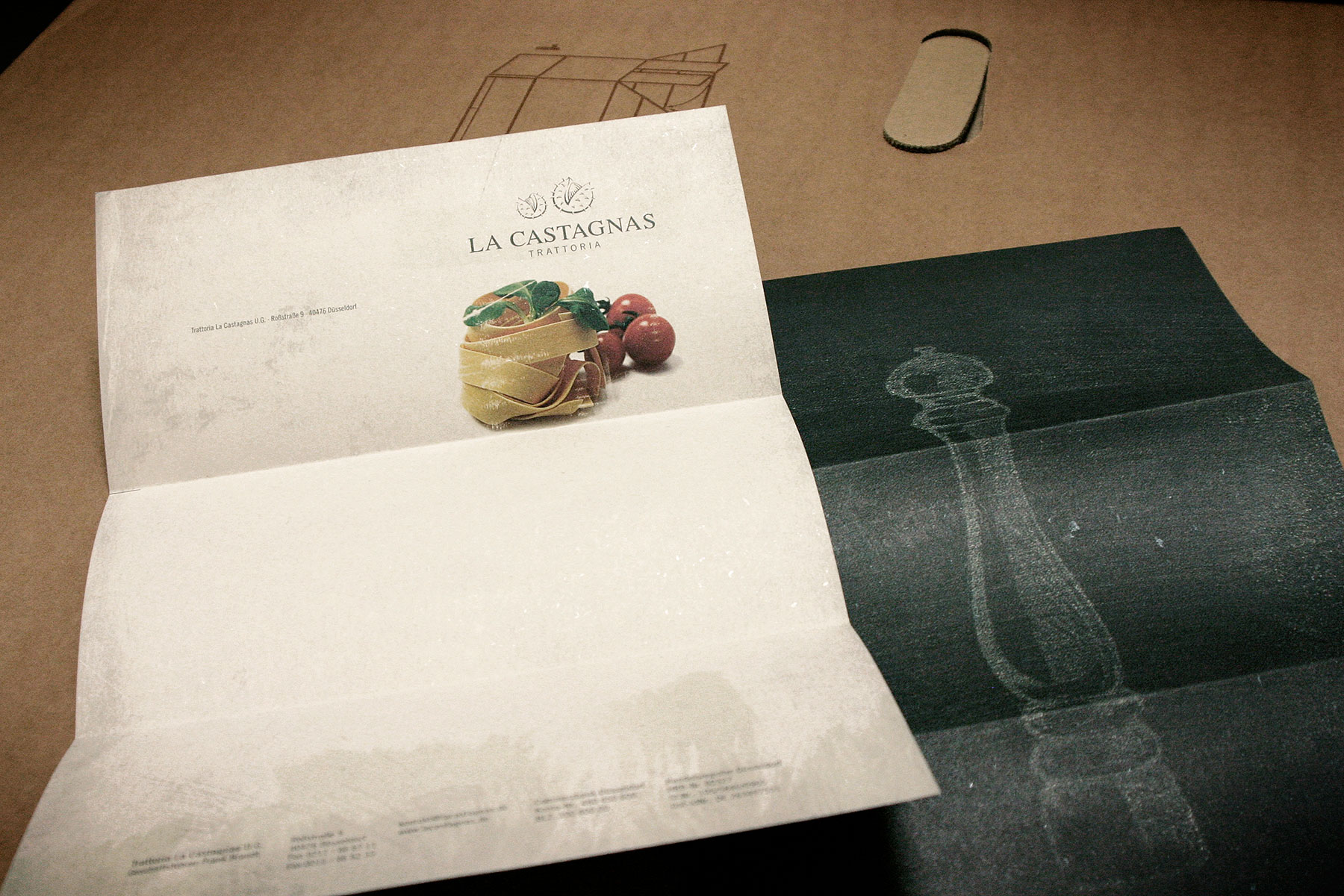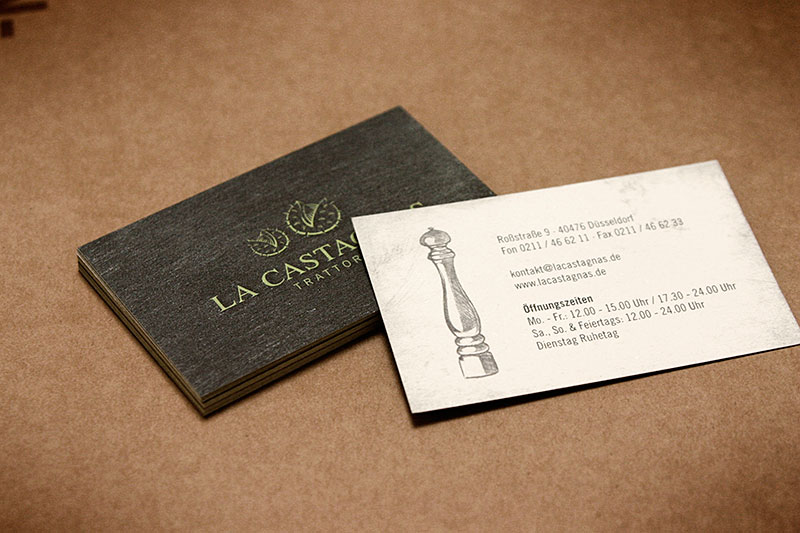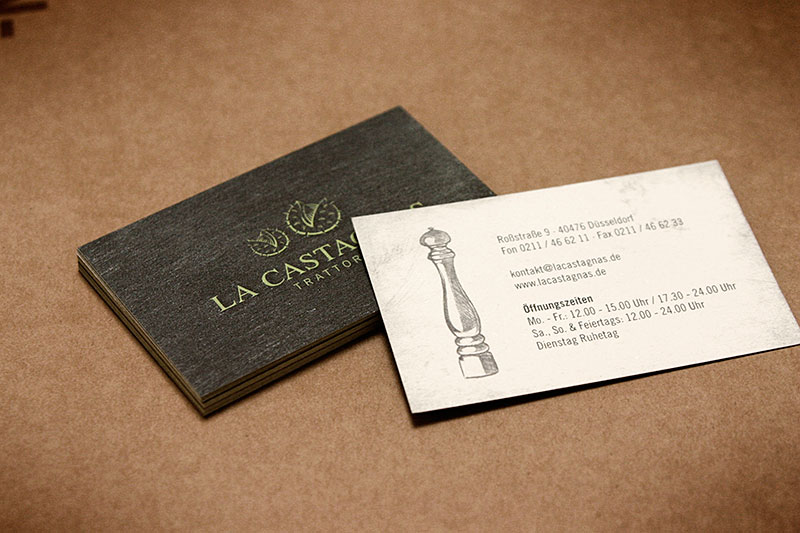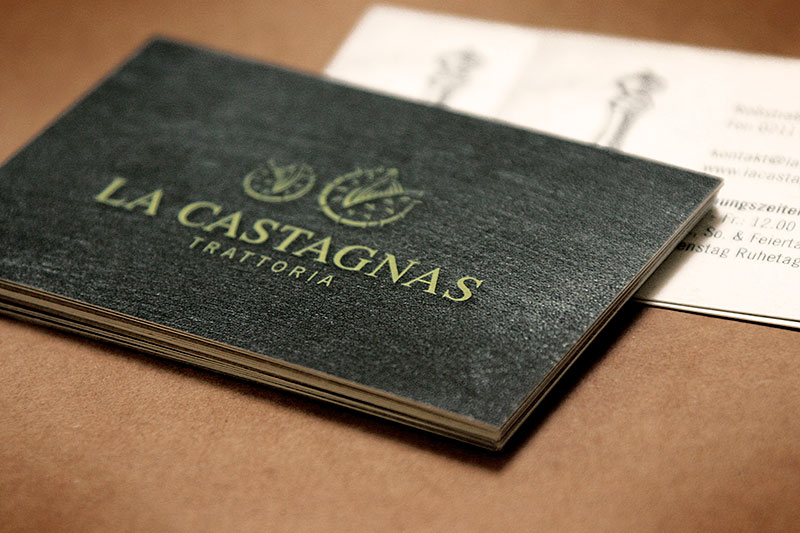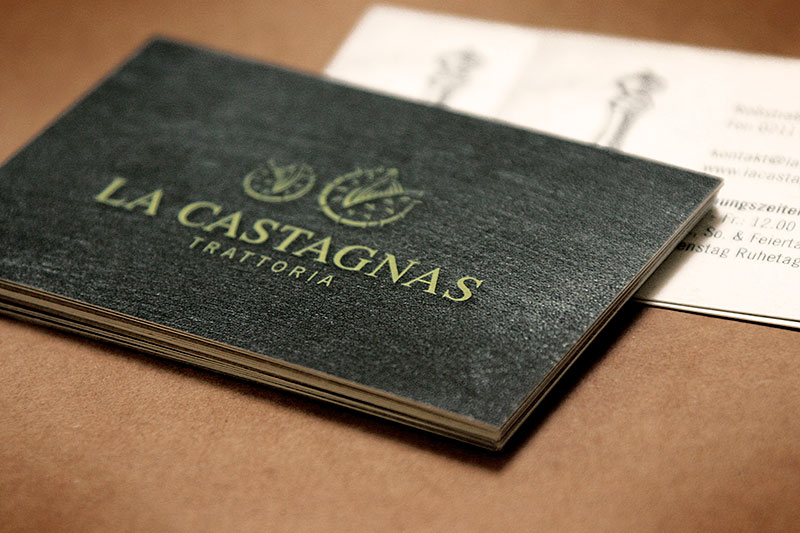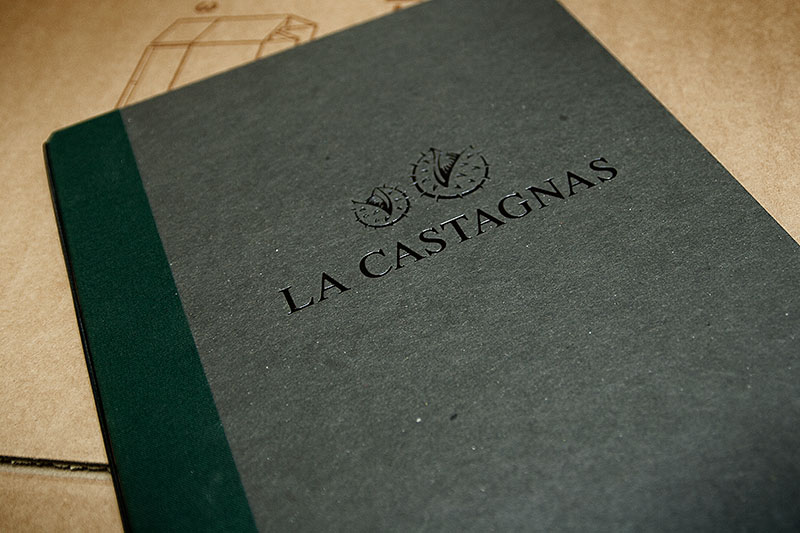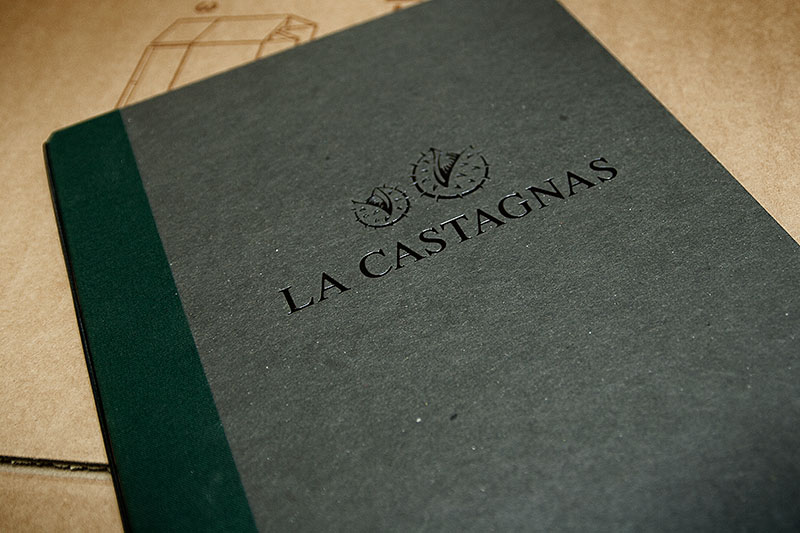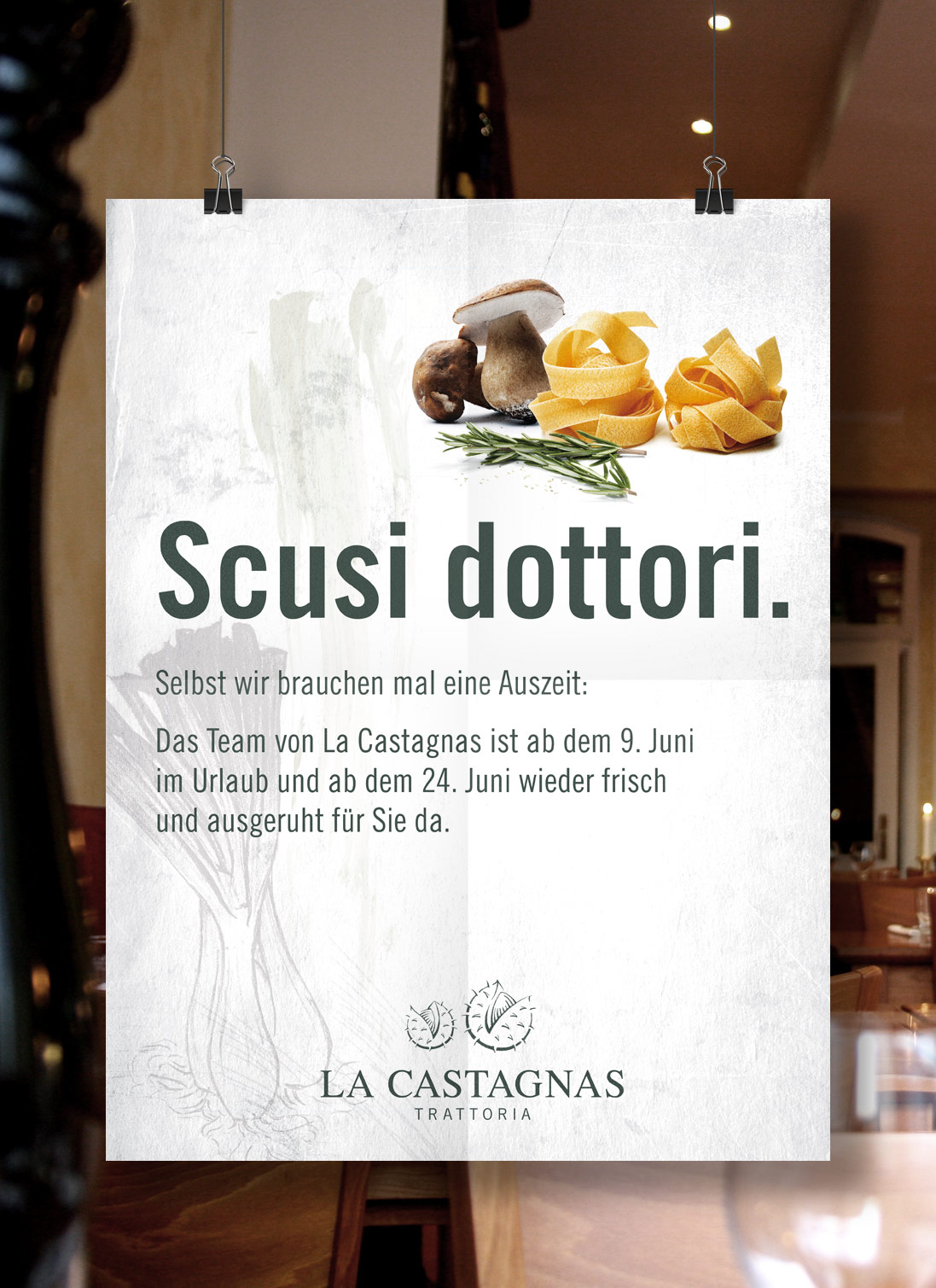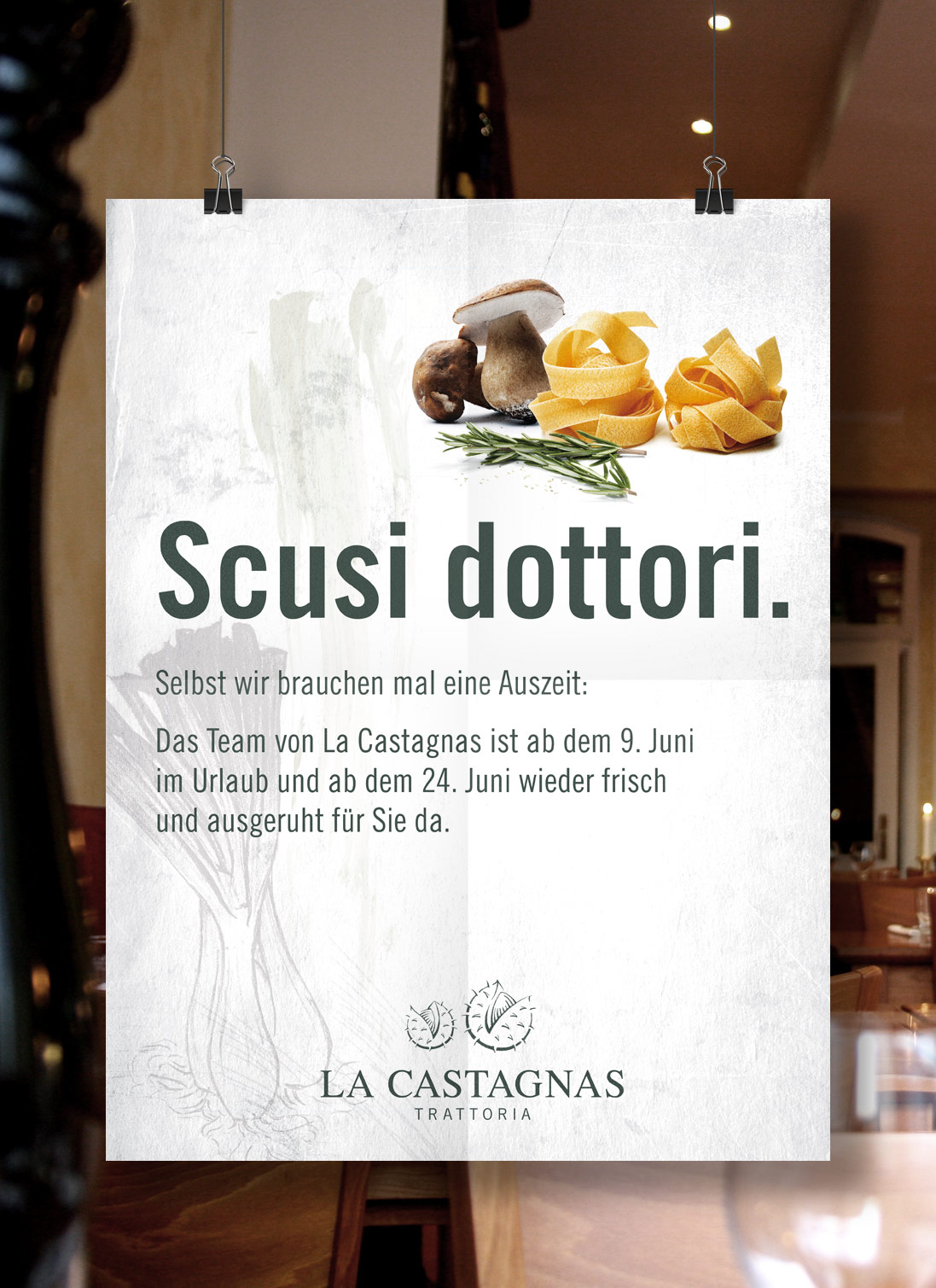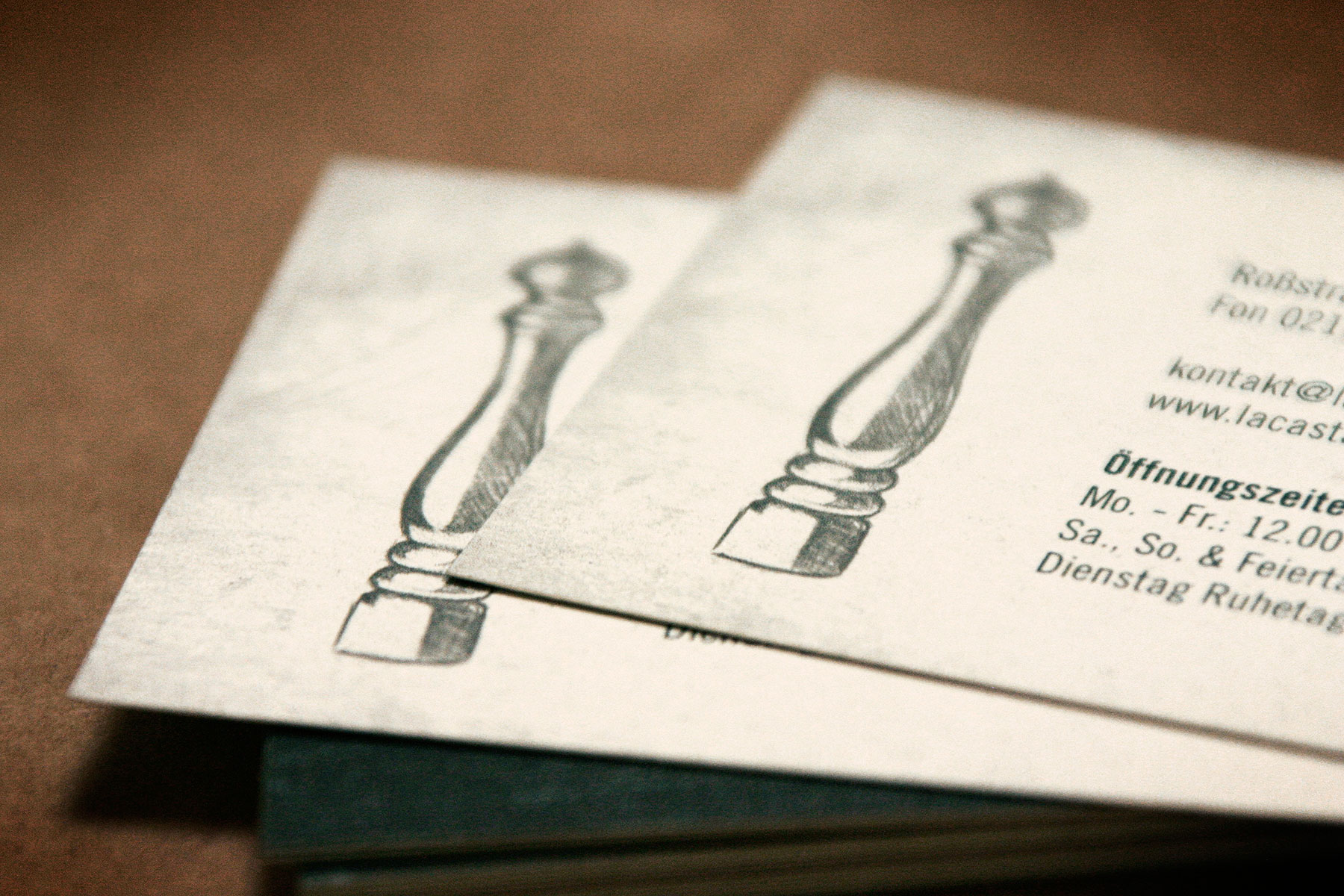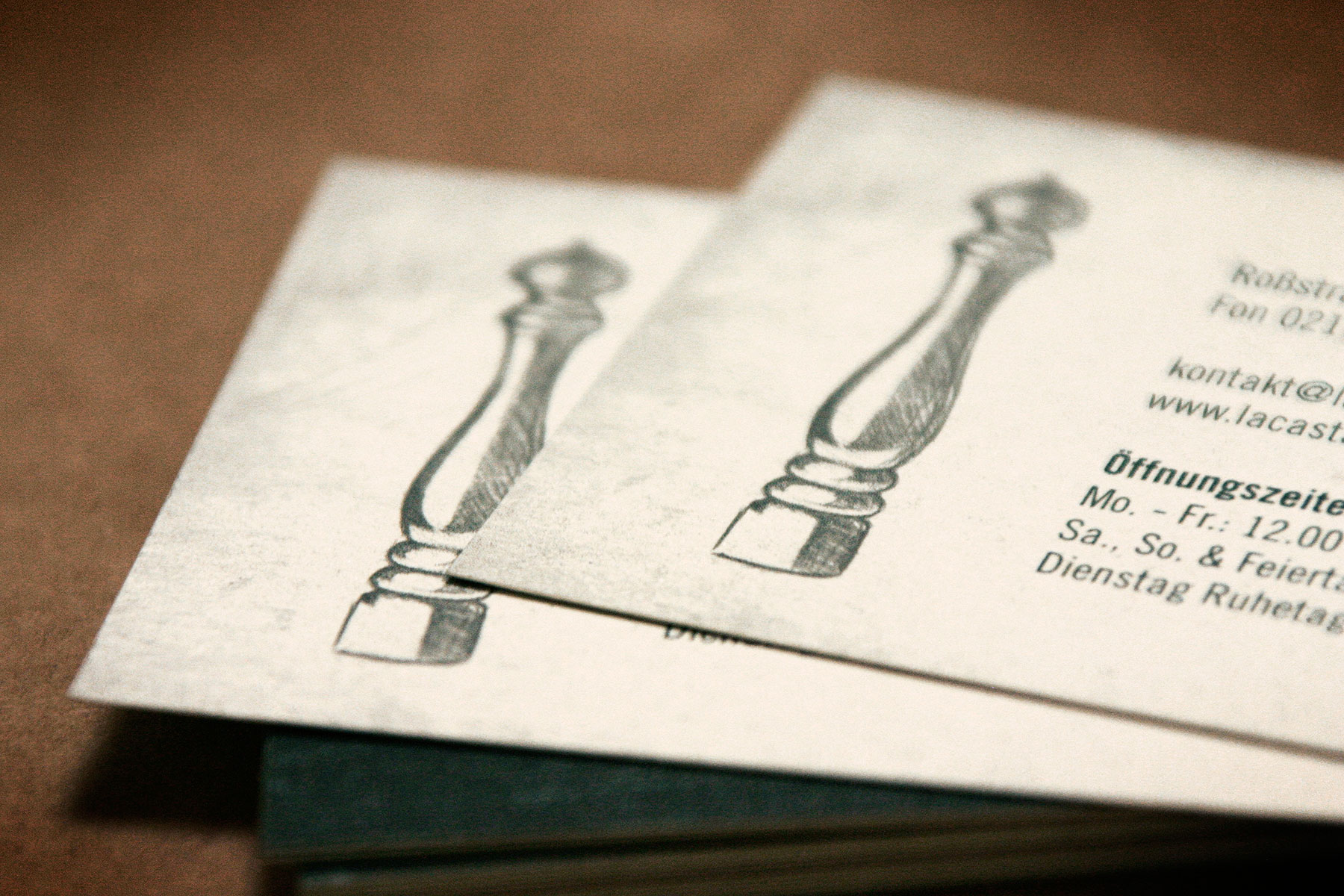 Buon apetito.
"We are totally dedicated to Italian cooking and would like to spoil you with anything from traditional rustic classics to sophisticated modern dishes. We use only the finest fresh seasonal ingredients in our dishes and of course our sauces, dressings and soups are all made by us.
Sit back and enjoy it the Italian way: good food, good wine and good company."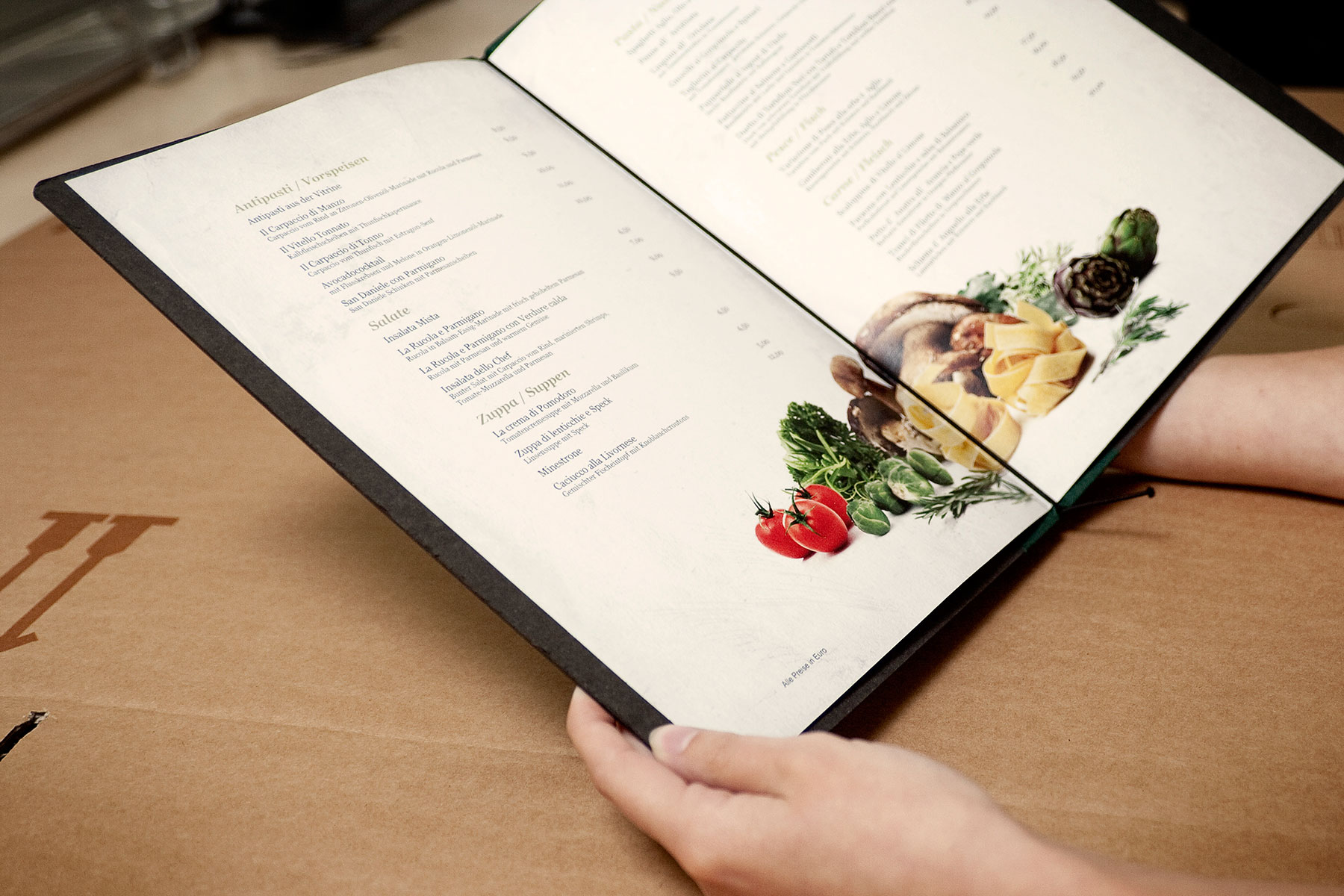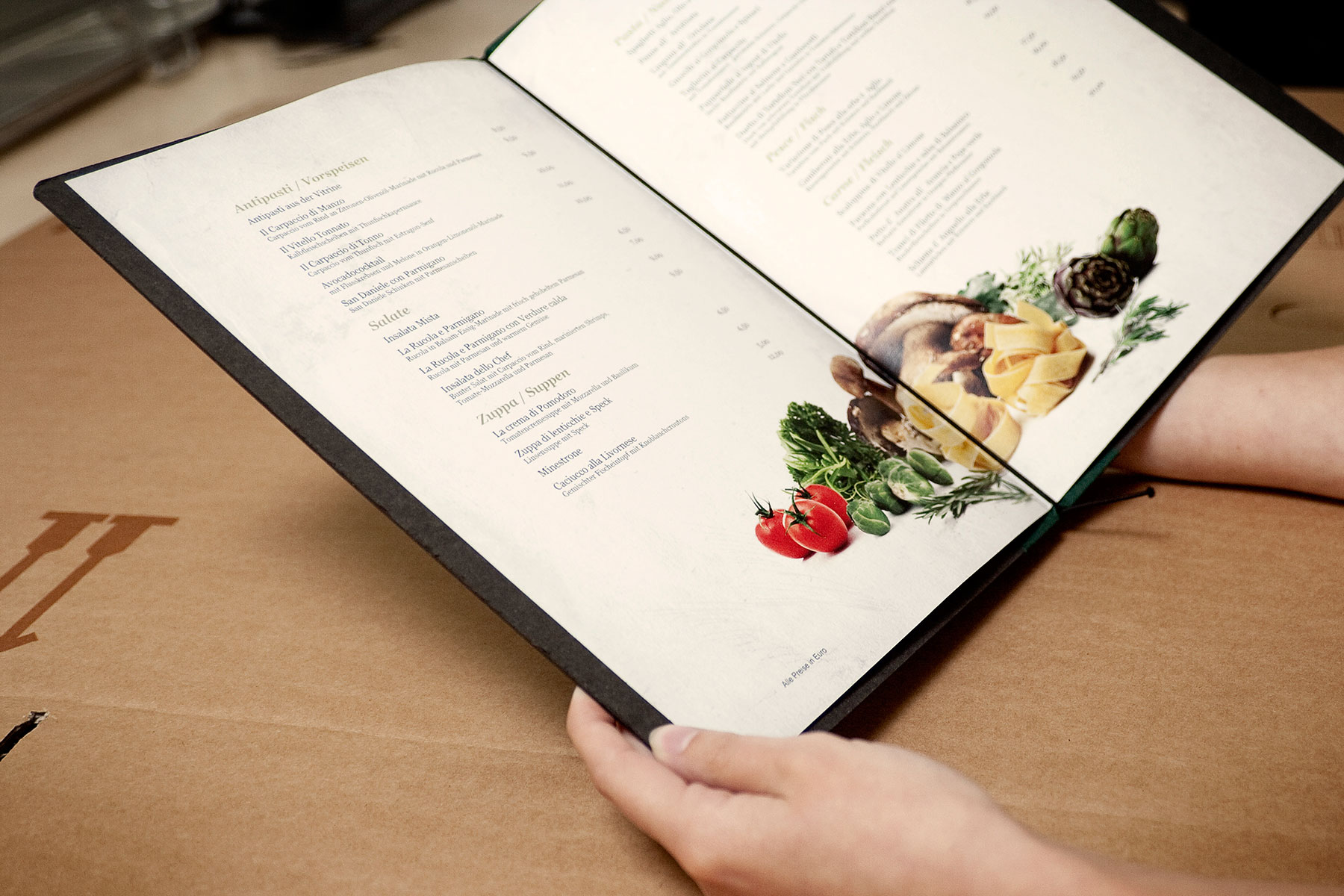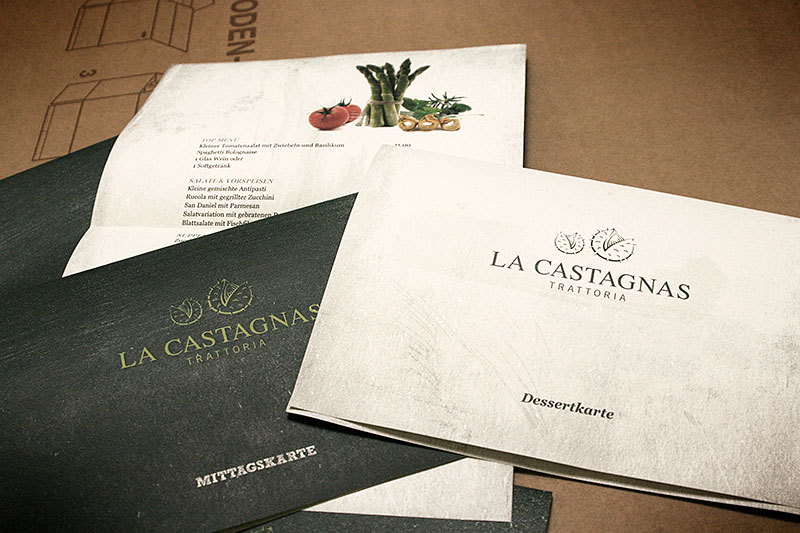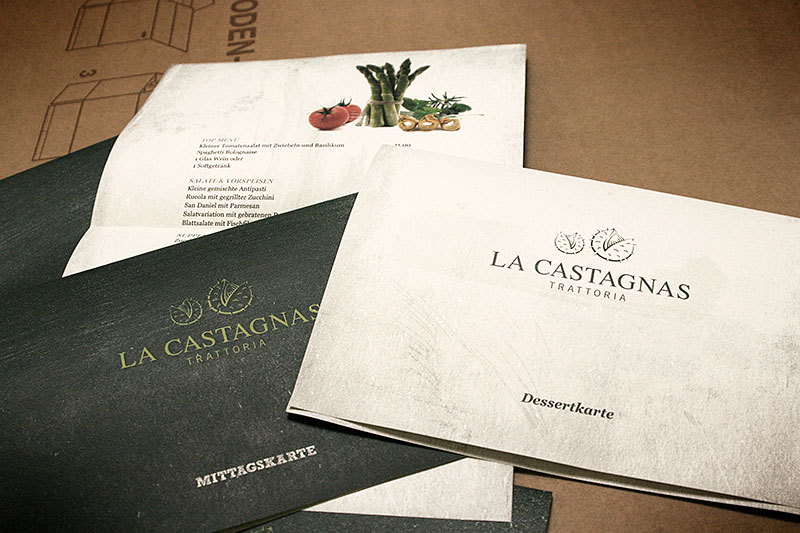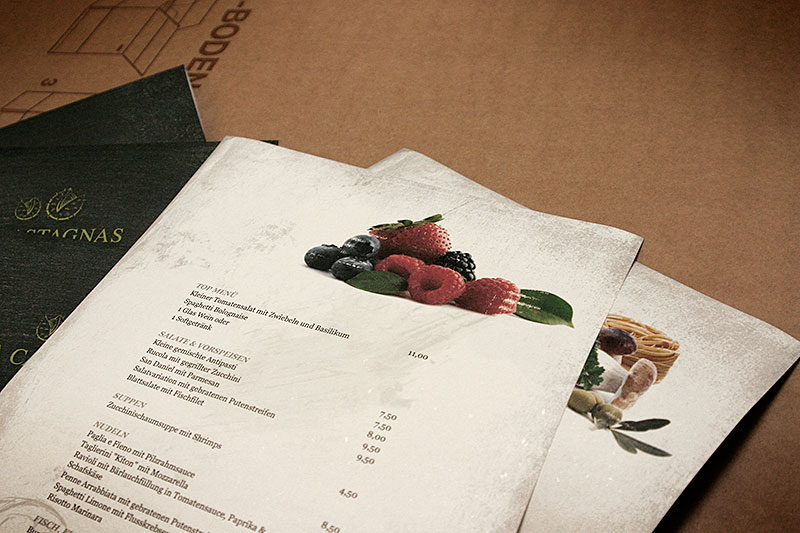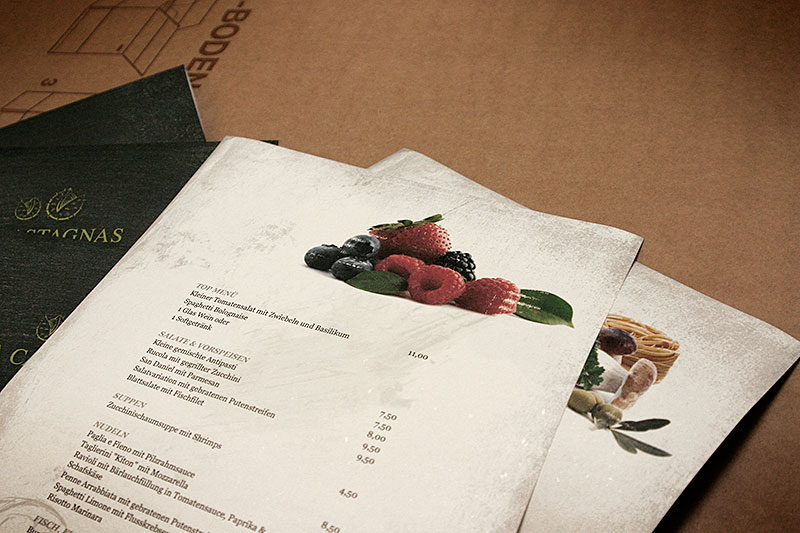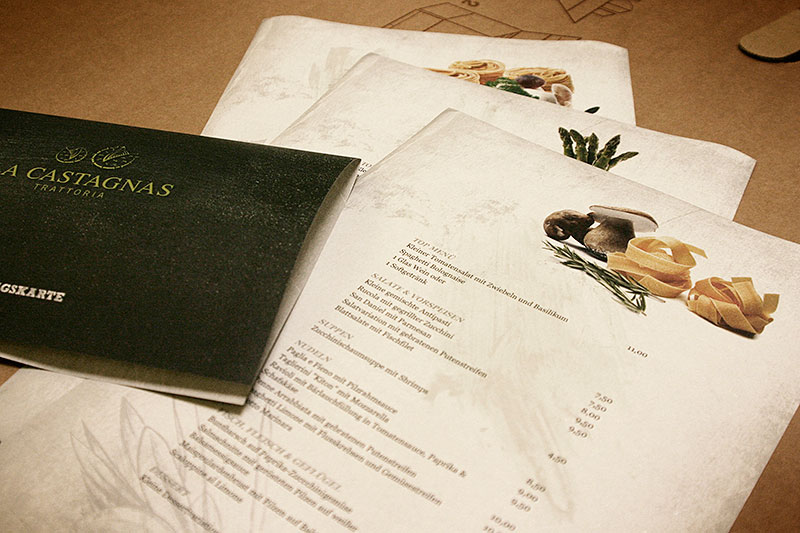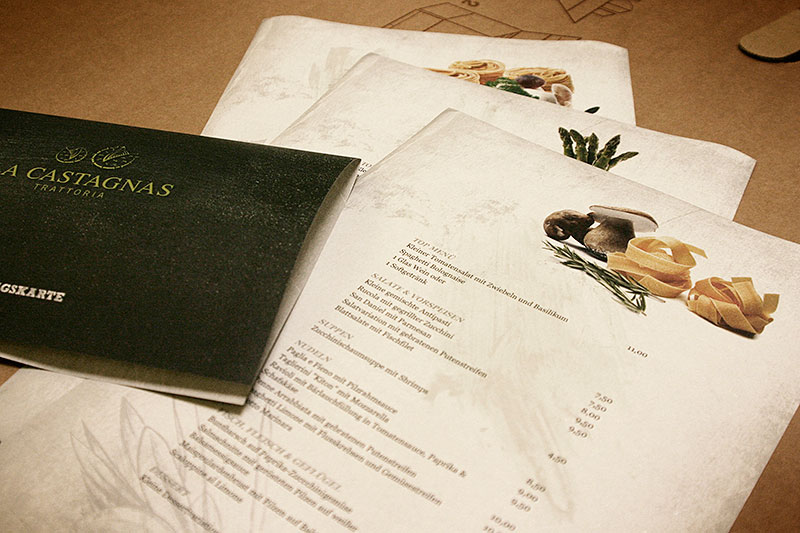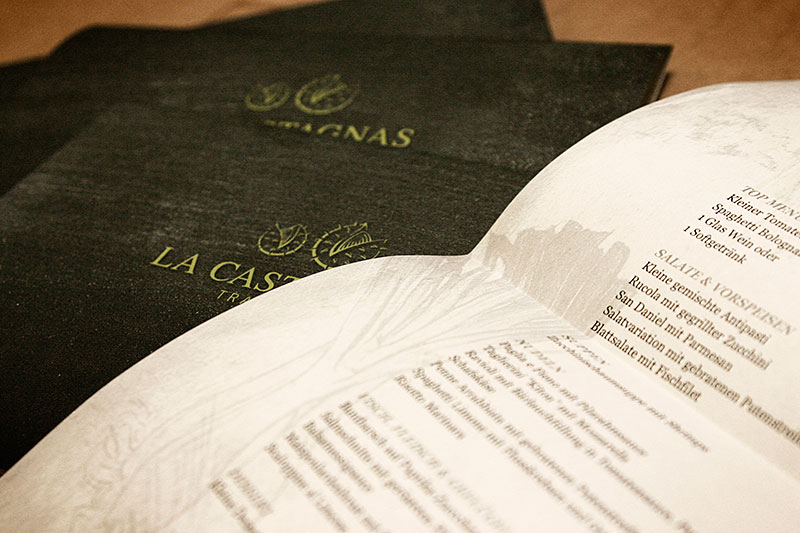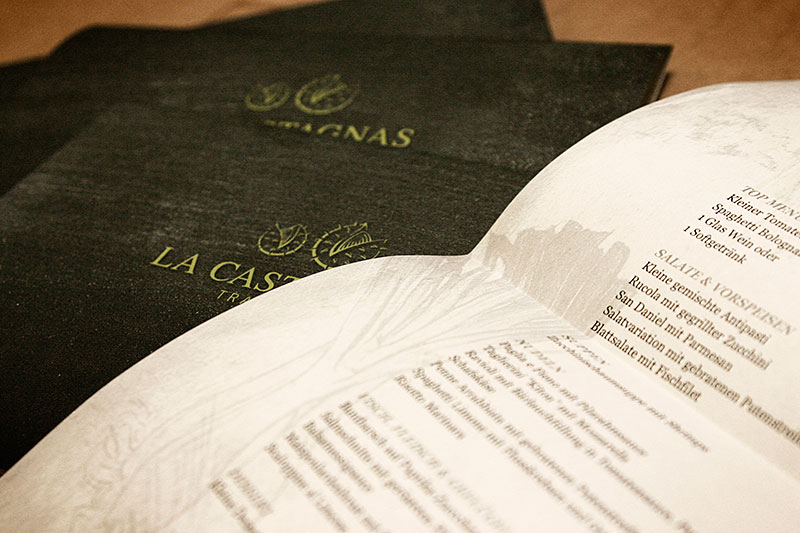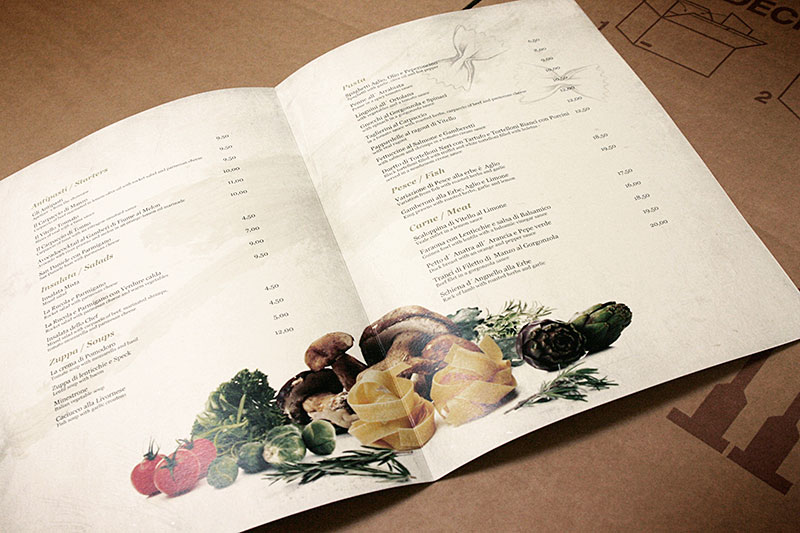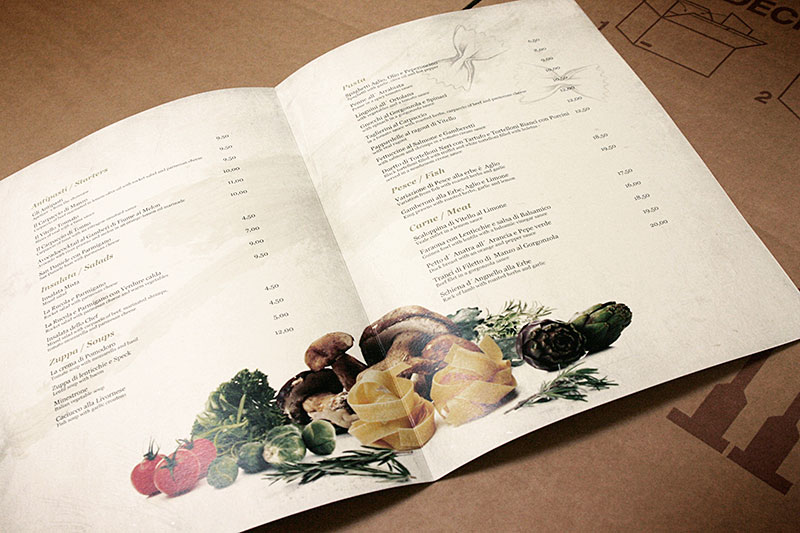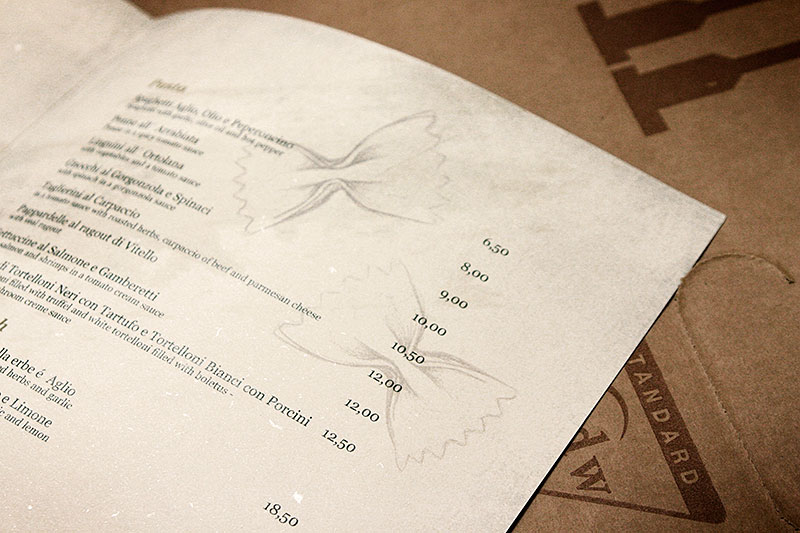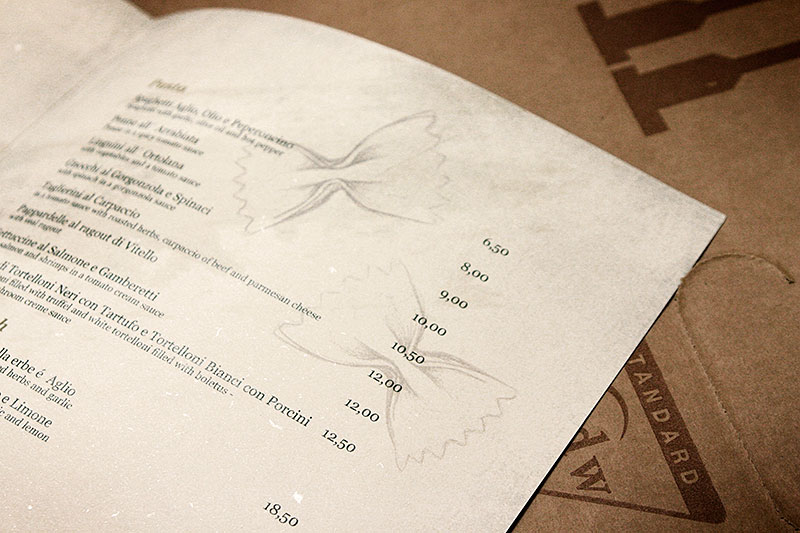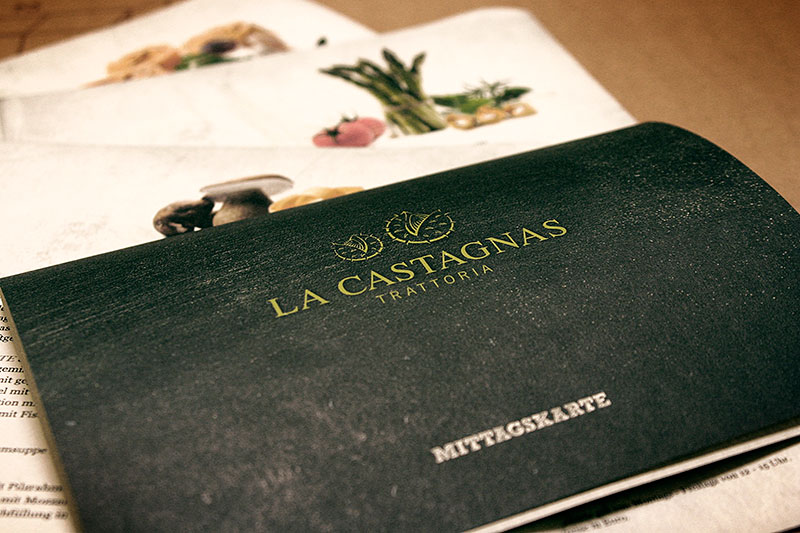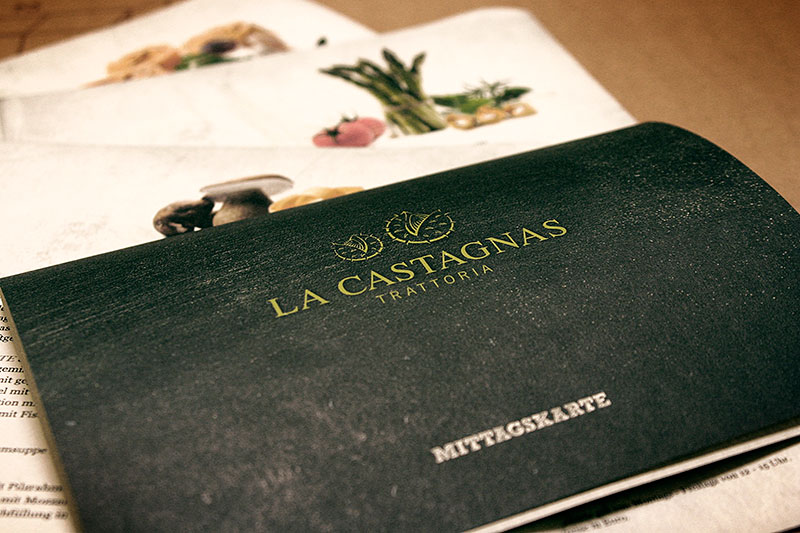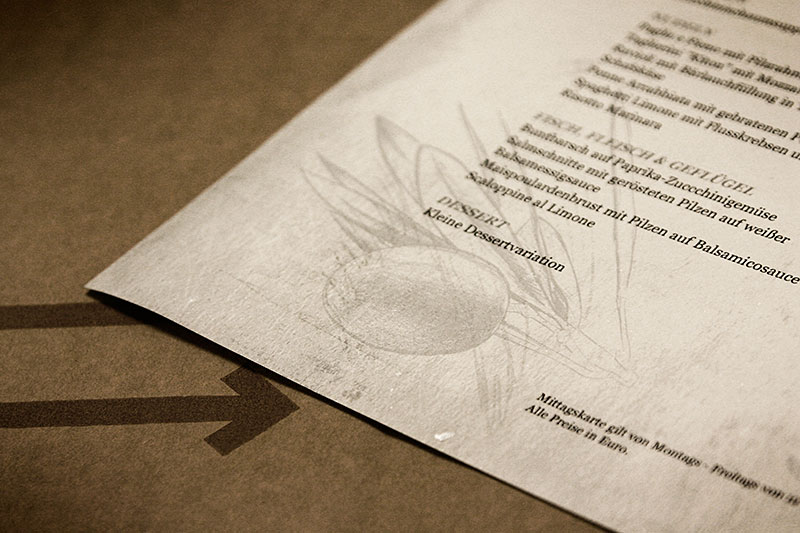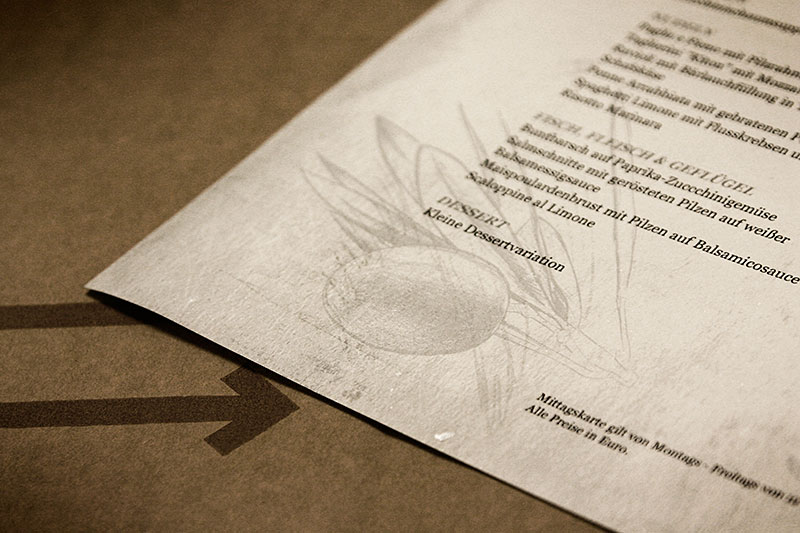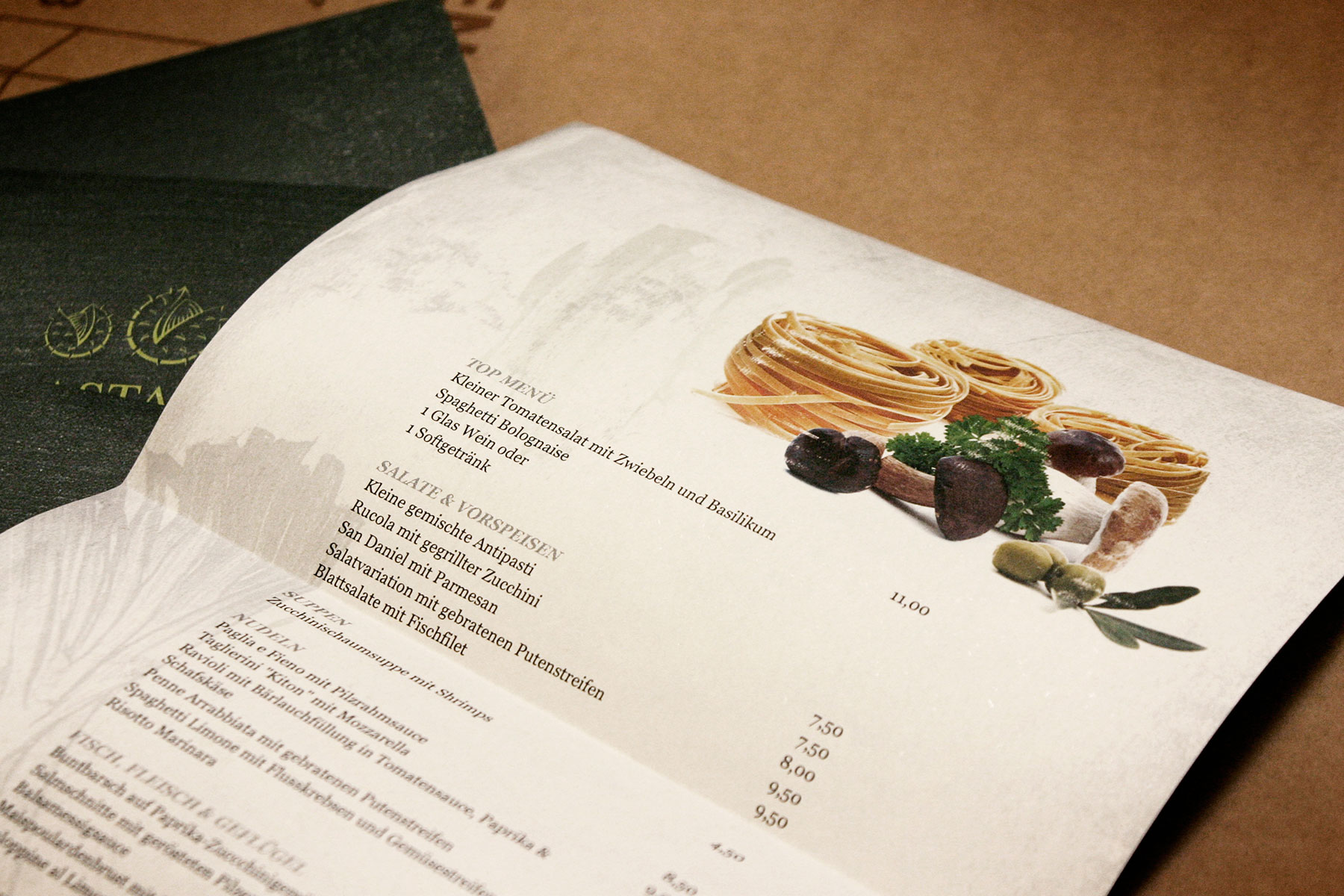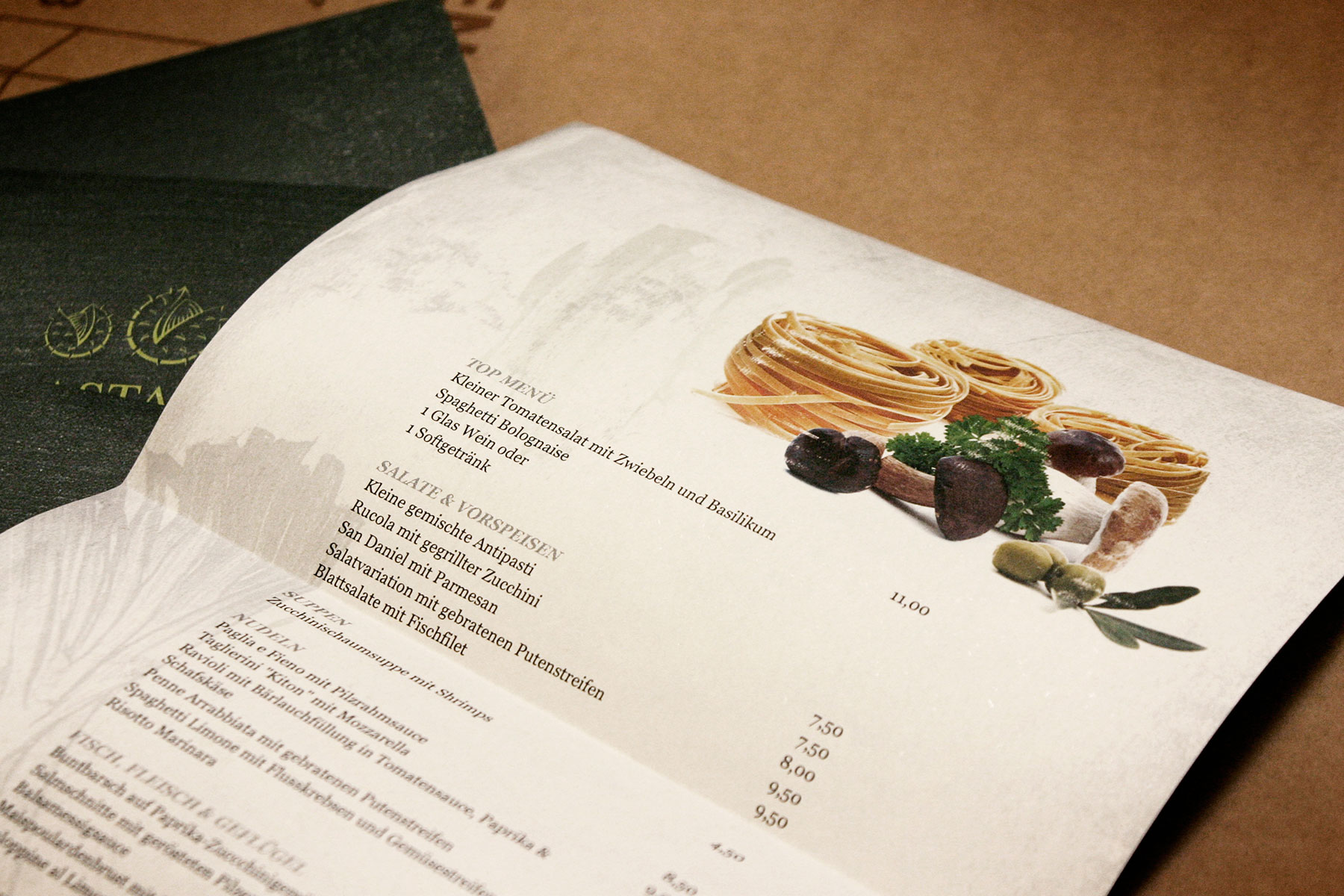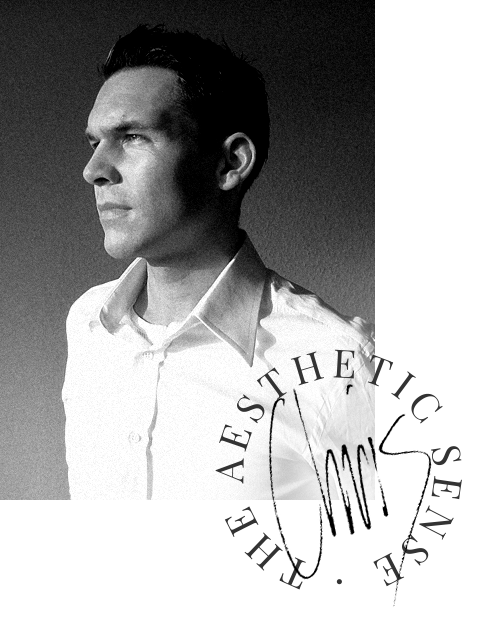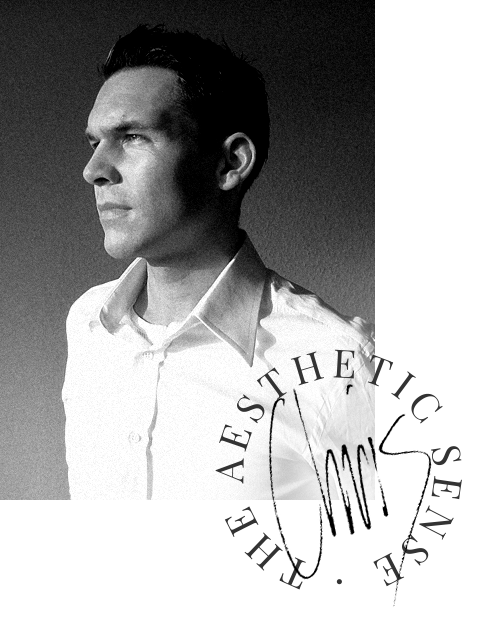 My Role
"Sometimes, work doesn't need to be fancy or pretentious. Just simple. And this was one of those projects. It gives me pleasure to be responsible for creative & art direction, general concept, visual strategy and lead design."
Agency: permanent. Wirtschaftsförderung
Client: Trattoria La Castagnas